Toronto Airport - Pearson Airport
Use this website to Become easily acquainted with Toronto, and Pearson Airport, and feel comfortable with the area, as you have found all the information you need when traveling to this city. Enjoy your stay by finding the places that are right for you!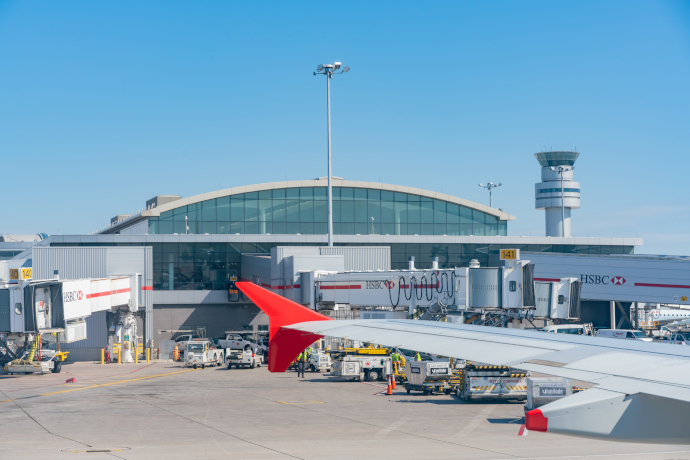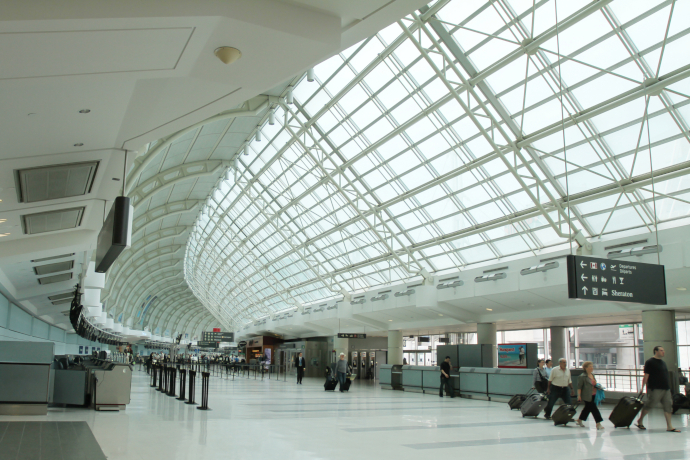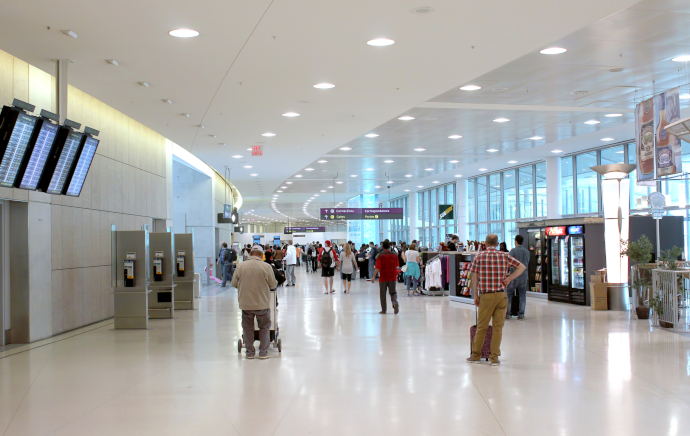 Toronto Pearson International Airport is the largest and busiest airport in Canada, and the 33th busiest airport of the world in terms of passenger traffic (in 2015, it handled almost 41 million passengers, and more than 440,000 operations).
The Toronto Airport is located 22.5km northwest of Downtown Toronto, in the municipality of Mississauga, and serves the province of Ontario, the most populus one in Canada with 13 million of inhabitants. Toronto Airport is used as hub by Air Canada, being a passenger hub for WestJet and cargo airline FedEx Express. It also serves as an operating base for passenger airlines Sunwing Airlines and Air Transat.
The airport was renamed in 1984 as Lester B. Pearson International Airport, in honor of the 14th Prime Minister of Canada.
Terminal 1
Terminal T1: It's a newly constructed terminal and the largest one in Toronto airport. Handles domestic and international flights with 58 gates divided in 3 piers (D, E and F). Air Canada and all other Star Alliance airlines that serve the YYZ airport operate out of Terminal 1. T1 is used by non-alliance airline Emirates as well.
From Toronto airport you can easily catch different ways of transportation to go and come back to downtown Toronto or some different destinations and cities.

Local buses:
- Brampton Transit: Brampton City. Route: 115 airport express.
- MiWay: goes to Mississauga. Routes: 7 and 24.

Toronto Transit Commission (TTC): offers an express bus and subway service to downtown Toronto. Routes: 52 - Lawrence West / 192 - Airport Rocket / 300 - Bloor Danforth (overnight) / 307 - Eglinton West (overnight)

GO Transit: Bus and Train: to/from downtown Toronto and surroundings areas also. Only available from Toronto airport. Routes: 34 and 40.

Rail: UP Express goes to downtown Toronto. Travel journey: 25 minutes. Departs every 15 minutes.

Terminal Link Train: it connects both terminals (1 and 3).

Taxi: To pick up a taxi:
- Terminal 1: Doors C, D
- Terminal 3 - Domestic: Door D. International: Door F
Terminal T3
Terminal T3: The terminal 3 of Toronto Airport was opened in 1991 and continuously expanded (in 1997 and in the period 2004-2007). The terminal has 48 gates and 3 piers: A, B and C. The Terminal contains a Sheraton Hotel and a parking garage both connected with T1. T3 is used by all Oneworld and SkyTeam airlines that serve Pearson. Other airlines: Air Transat, WestJet, Sunwing Airlines, Etihad Airways among others.
Renovation
Toronto Pearson Airport was remodeled between 2004-2007 and currently has 2 operating terminals: Terminals 1 and 3 that are connected by an internal automated train. This people mover is also linked with the Viscount Value Park Lot. During the restying, the terminal 2 was absorbed by Pier F of Terminal 1. There are plans to enlarge the airport in the near future if it is necessary.
Contact
Address: 6301 Silver Dart Dr, Mississauga, ON L5P 1B2, Canada

Airport information: (416) 247-7678
Lost and Found
Email: lostandfound@gtaa.com
Telephone: 1-866-207-1690 / (416) 247-7678, toll free at 1-866-207-1690 For lost passports, please, call Canada Border Services Agency's: 905-676-5380